PENTAFLEX-MINI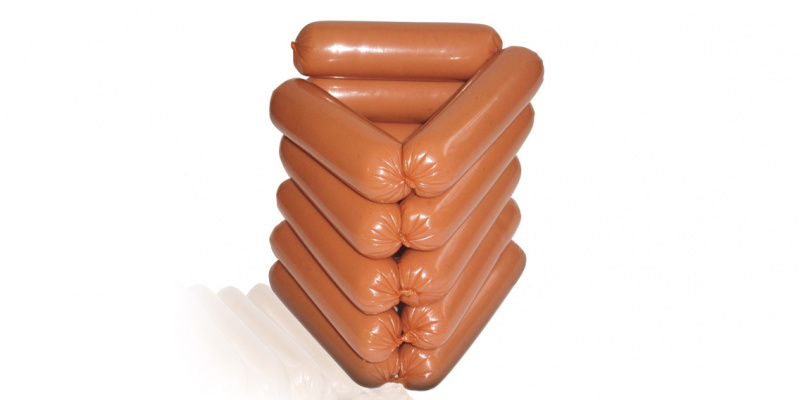 PENTAFLEX-MINI – polyamide, thermoshrinkable, one-layer casing for mini sausages produced in a range of calibers 19-32 mm. Casing is universal, its properties allow using it on semi-automatic and automatic machines with high speed. PENTAFLEX-MINI has a high barrier, which guarantees long shelf life of the product.
The product is destined for unsmoked sausages; main application: hot-dogs, frankfurters.
Shirring is made for the following types of equipment:
type A - for the automatic machine (closed end of the hole of the shirred stick);
type P - for the machine with a twist device (open end of the hole of the shirred stick).
ADVANTAGES
high barrier;
elasticity;
mechanical strength;
biological inertness;
heat resistant to high temperatures;
provides extended shelf life of products.
Send inquiry