PENTAFLEX-EXTRA N®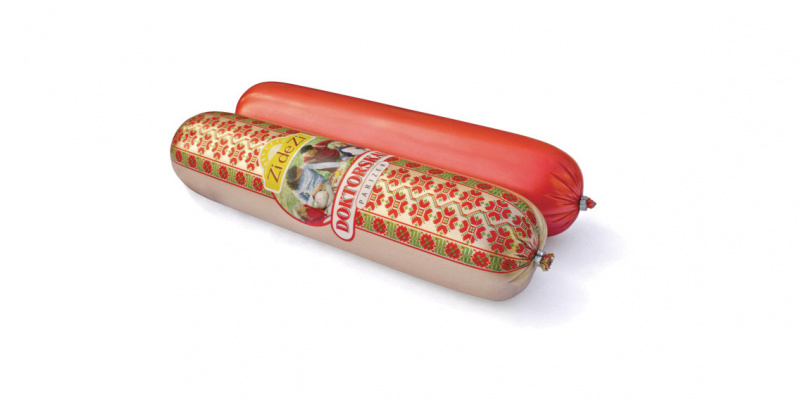 Multilayer casings are produced on modern equipment from certificated materials of leading foreign companies. International system of management quality ISO 9001:2015, which satisfies international standards and requirements, is introduced at out manufacturing. Each production batch is tested in laboratory and receives quality certificate. The sausage casing Pentaflex® has Europian certificate for contact with food and safe for people's health.
Our specialists advice you to try Pentaflex® casing for packaging of dairy products such as: butter, spread, ice-cream, processed cheese.
The main feature is using casing without soaking. Such feature saves your time and simplifies stuffing process. This method is the most effective for packaging spreads.
The main features of multilayer synthetic shrinkable casings Pentaflex®.
Advantages:
high barrier properties, which help to save weight, freshness, tasty qualities, color of the product and to prolong shelf life;
mechanical strength and elasticity;
high shrinkage qualities, which help to exclude cockling of casing;
heat resistance, which allows to use casing at the temperature diapason from -30 till +115°C
Characteristics
Pentaflex -Universal®
Pentaflex –Extra RTU®
Calibers (mm)
34 - 120
36 - 120
Overstuffing %
Meat food with soaking
4-7
4-7
Overstuffing %
Meat food without soaking
Not used
Use without overstuffing
Shirring
+
+
Colours
>22
>22
Shape
straight
straight
Solvent printing (4+0) one-sided, two-sided
+
+
Solvent printing (6+6) two-sided
+
+
UV printing (6+6) two-sided
+
+
Recommendations for using:
| Packaging | Pentaflex-Universal® | Pentaflex-Extra RTU® |
| --- | --- | --- |
| Butter,spreads | + | + |
| Condensed milk | + | - |
| Processed cheese | + | + |
| Ice-cream | + | - |
Сasing is delivered in reels of 750m and 1000m, which are hermetically wrapped in corrugated boxes, and in shirred sticks, which contain 25m, 40m of casing length. The length of shirred stick is 0,4m.
The casing shelf life is 36 months.
The manufacture provides additional services in design, printing and producing flexible printing form (clishe).
Send inquiry